• refresh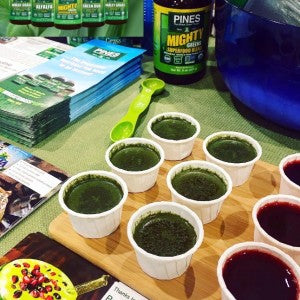 Founded in 1995, @HarvestMarket provides Hockessin, Delaware, with a broad selection of wholesome foods and related products. Now, in their third location, they offer one of the region's best selections of natural foods.  In 2013, they opened the Harvest Market Kitchen. It produces a variety of soups, salads, sandwiches, sides, sweets and more. Everything is made from scratch with the same high quality foods sold in the rest of the store. Harvest Market's product guidelines are strict. Like many independent natural foods stores, they do not sell foods with artificial colors, flavors or preservatives. They emphasize the broadest selection of organically grown...
---
• refresh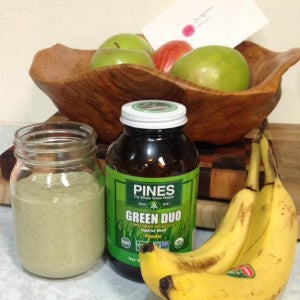 Emily and Jeff are a farming family. Emily recently shared this picture and said: "Breakfast smoothies that I made for Jeff and me!!! Filled with fresh fruit and Pines' Green Duo! Great way to start the day!!" Organic Farming Family Ensures Green Food Nutrition Emily and her husband Jeff have two children. They grow most of their own food, including vegetables. Even so, they recognize that the Centers for Disease Control found only 10% of the U.S. Population eat enough vegetables, especially nutrient-dense, dark green, leafy ones. The CDC found that those who do eat plenty of dark green leafy vegetables...
---
• refresh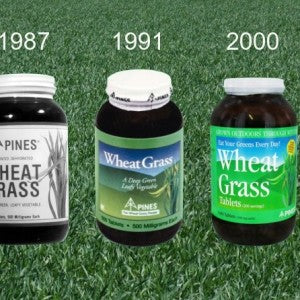 The year 1976. The USA marked its bicentennial, Jimmy Carter brought home-spun charm to the Oval Office, and Rocky inspired us. In Kansas, the citizens re-elected Bob Dole to the Senate. The Kansas City Royals lost a playoff heart breaker to the Yankees in the bottom of the 9th inning.  Out in in Hays, Kansas, a new force in organic farming took root. Year 1976: New Kind of Farmers Take Root in Kansas That's right, Ron Seibold and Steve Malone decided to grow wheatgrass the way nature intended in the year 1976. They founded Pines, the first green superfoods company...
---
• refresh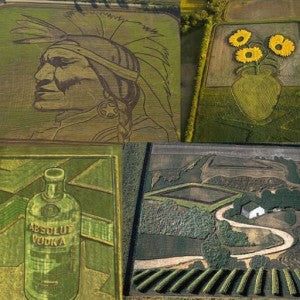 Charles Kuralt, famous for his CBS "On the Road" segments, once called Stan Herd, a "crop artist." The name is appropriate because as an Earthwork Artist, Stan's art is measured in acres. He uses the natural color of crops and other natural materials to create art that can often only be seen from above, usually with an airplane. Stan is a member of the Lawrence community and asked Pines to be one of his sponsors for an interesting piece of crop art in an urban setting. It would be located on a vacant lot that could be viewed from high...
---
• refresh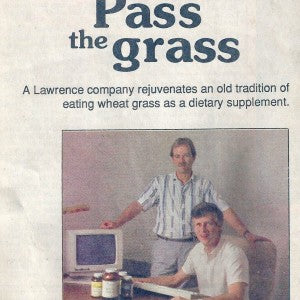 Pines grows, harvests, packages and ships Pines Wheat Grass and our other green superfoods about 20 miles from Topeka, Kansas.  A scanned copy of an article from Topeka's main paper from August, 1989 follows below: Everyone Needs to Eat More Green Veggies Grown and harvested as we do, Pines Wheat Grass provides the the nutrition of dark-green veggies but in more concentration.. As a result studies that showed that only 10% of American eat enough veggies, the USDA developed MyPlate. It shows that green veggies should be our main food group. Pines Wheat Grass is an easy way to increase your greens....